Show us your outdoor garden space!
Any sized garden can be improved using EZBorder garden edges. Beautify your garden space, create a distinct edge between sod and garden beds, or use in a variety of landscaping applications to design a unique outdoor living space!
Eco-friendly. Plant safe.
Our range of eco-friendly garden border edging is made of recycled rubber from a sustainable source of upcycled car and truck tires diverted from landfill. Crumb rubber is collected from used tires and transformed into useful products for your garden.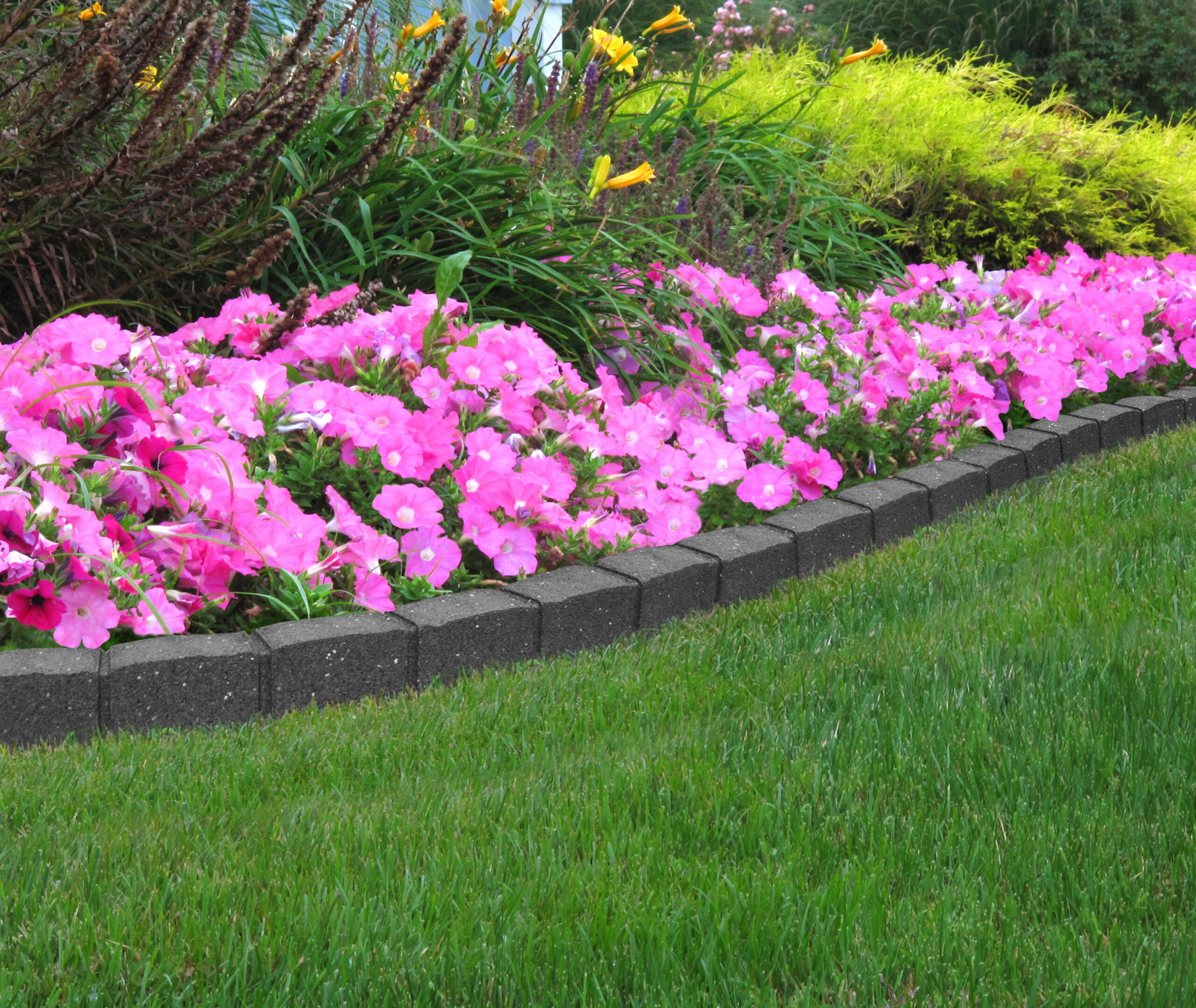 Roman Stone
Our thickest edge, at 3″ wide, is heavy-duty and flexible. Ideal for straight-a-ways such as driveway edging, walkways and wide curves. Roman Stone has a real-life rock appearance.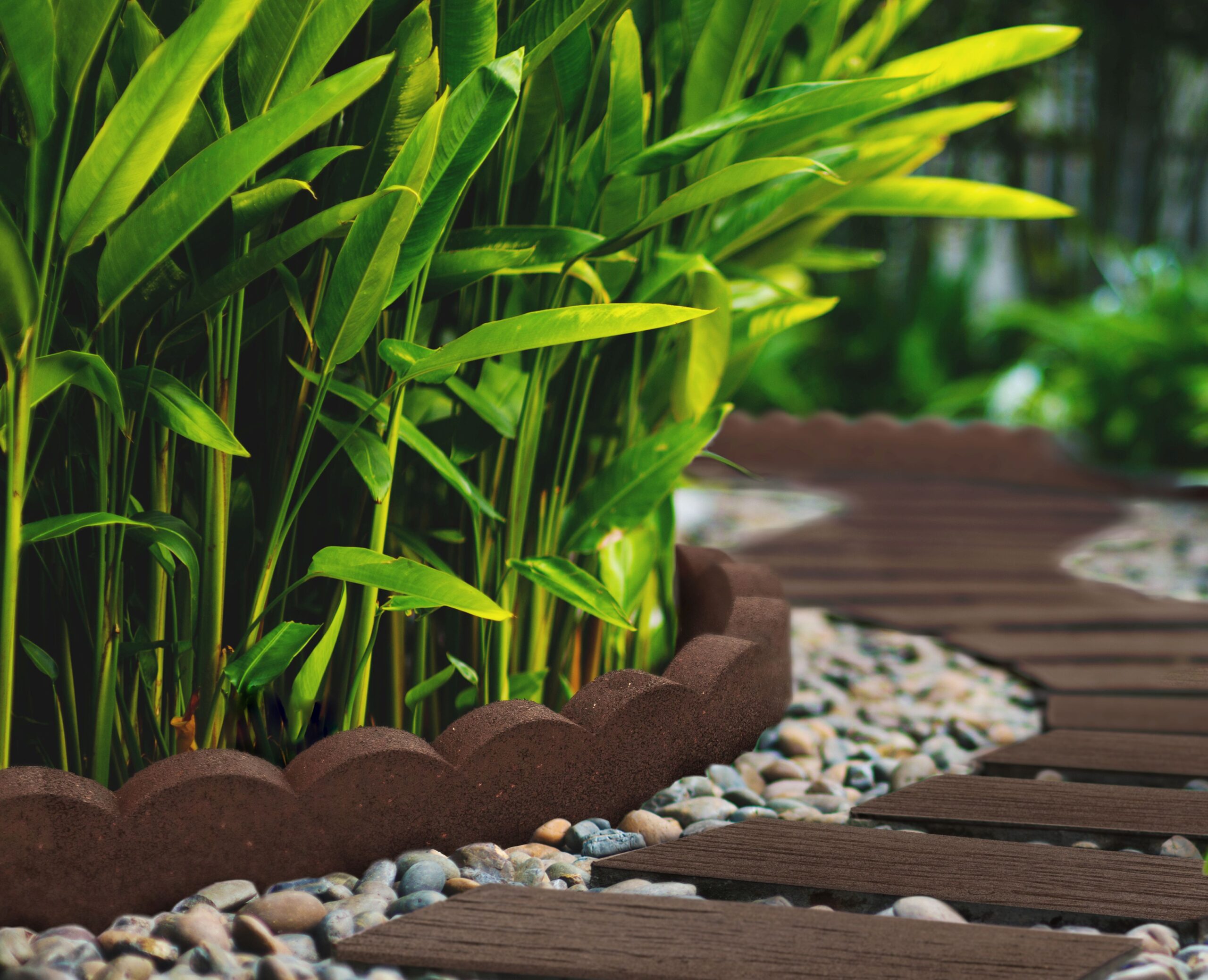 GardenCurve
Popular designs from our GardenCurve collection include the Scallop border and Scroll edge. At 2″ thick, these edges are very flexible, ideal for curvy gardens, and walkways.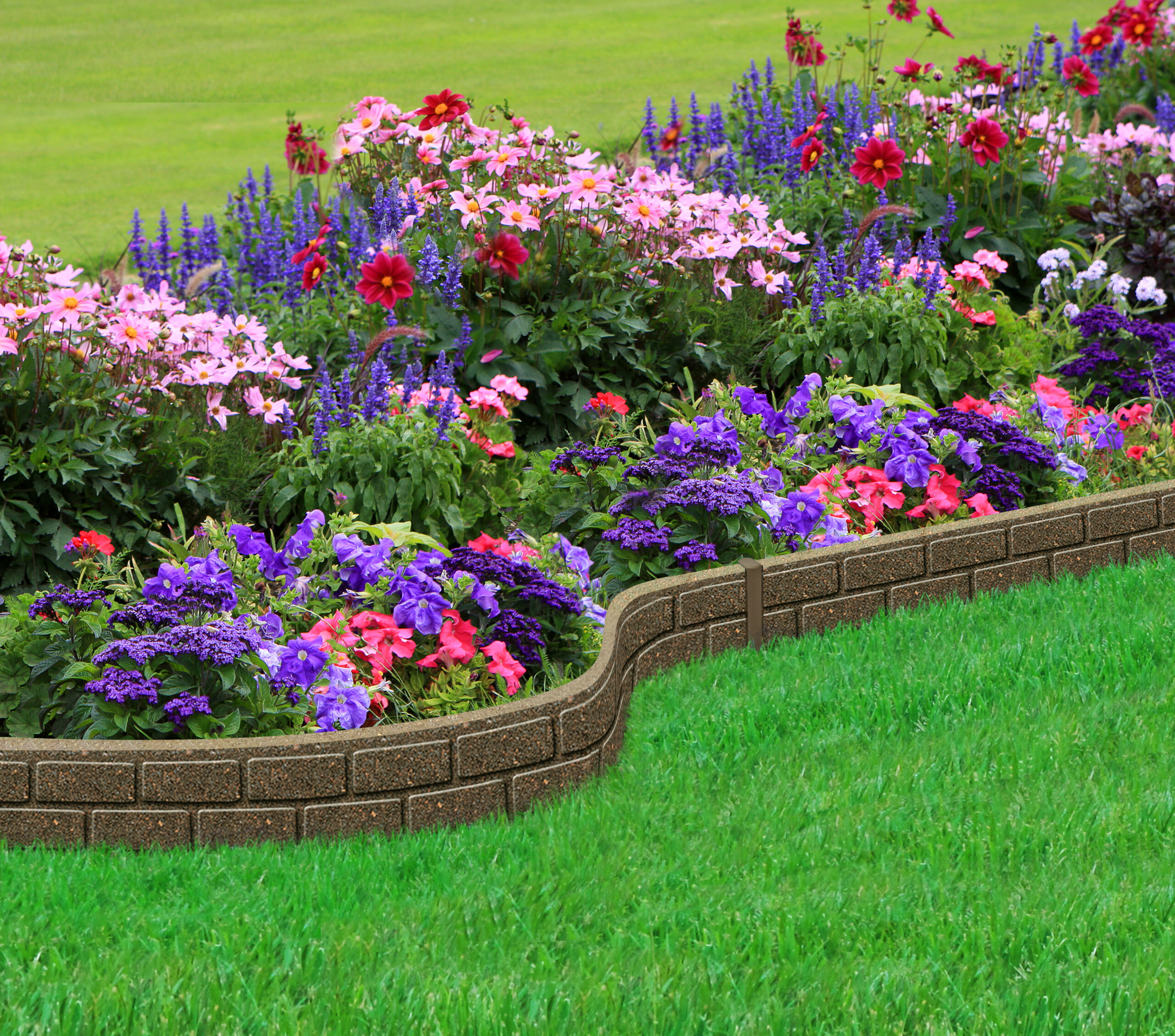 UltraCurve
At only 1″ thickness, UltraCurve is our most flexible edge collection. Able to conform to narrow angles, UltraCurve is available in a variety of designs in either 4″ or 6″ heights. Ideal for tree surrounds and tight curves.
Let's Start Your Next Project
Visit our inspiration gallery to see how our products have been used to transform outdoor garden spaces.